Almost Human
Posted August 29, 2013 by Dante Scott in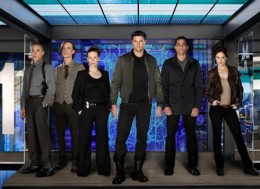 :
:
:
Synopsis
Almost Human is a high-tech, high-stakes action drama set 35 years in the future, when police officers are partnered with highly evolved human-like androids. An unlikely partnership is forged when a part-machine cop is forced to pair with a part-human robot as they fight crime and investigate a cover-up in a futuristic world.
: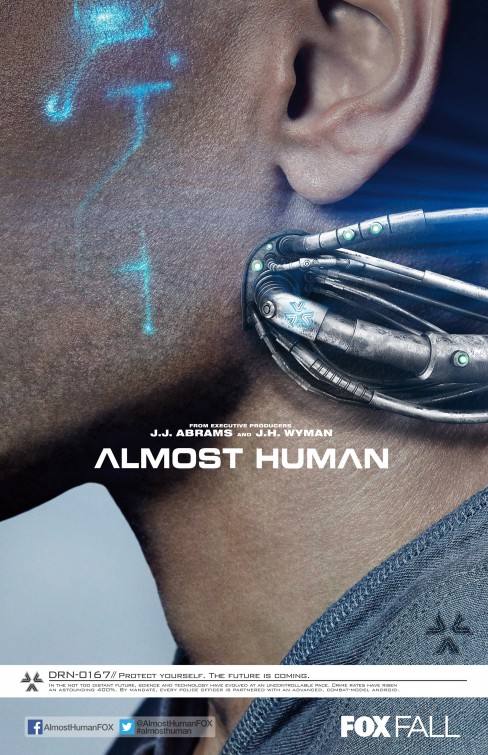 In Almost Human the year is 2048. Meet Detective John Kennex (Urban), a cop who survived one of the most catastrophic attacks ever made against the police department. After waking up from a 17-month coma, he can't remember much — except that his partner was killed, he lost one of his legs and he is now outfitted with a highly sophisticated synthetic appendage.
Suffering from depression, mental atrophy, trauma-onset OCD, PTSD and the "psychological rejection of his synthetic body part," John returns to work at the behest of longtime ally Captain Sandra Maldonado (Emmy Award nominee Lili Taylor, "Six Feet Under," "Ransom"). By mandate, every cop must partner with a robot. And despite his passionate aversion to androids, John is paired up with a battle-ready MX-43. But he abruptly terminates his partnership after the robot discovers incriminating information about him. So technician Rudy Lom (Mackenzie Crook, "Pirates of the Caribbean" franchise) introduces John to Dorian (Ealy), a discontinued android with unexpected emotional responses. Although such responses were deemed flaws, it is in these "flaws" that John relates to Dorian most. After all, John is part-machine now, and Dorian is part-human. John and Dorian's understanding of each other not only complements them, it connects them.
As he adjusts to working with his new partner, John also must learn to get along with his new colleagues, including the sharp and insightful human intelligence analyst Detective Valerie Stahl (Minka Kelly, "Friday Night Lights," "(500) Days of Summer") and the distrustful Detective Rihard Paul (Michael Irby, "Law Abiding Citizen," "The Unit"), who does not welcome John back with open arms.
ALMOST HUMAN will follow the week-to-week missions of John and Dorian, as they fight crime across this futuristic landscape, while the mysteries surrounding John's attack and the larger mythology of this new world unfold.
Source FOX