Skylier Wear
Posted September 7, 2012 by Celeste Davie in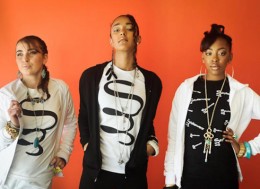 Overview
:
Our Thoughts
Skylier Blanchard is the founder and chief designer for Skylier Wear. Her collection is fun, retro, chic and elegant.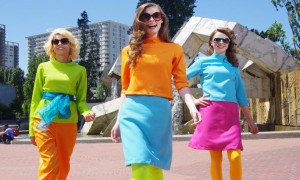 Fashion is everywhere. As a fashion designer, you have to be a highly creative individual, like Skylier Blanchard. This Northern Californian fashion designer is making a serious statement with her designs. Skylier Blanchard is familiar with just about every aspect of the fashion industry having been a model, fashion show producer, merchandiser and designer. Skylier Blanchard is the founder and chief designer for Skylier Wear Collection, an Oakland, California based fashion label. Since working for the Lilli Ann Corporation in the early 90s, Skylier has dreamt of owning her own fashion production company.
In 2011, she opened Skylier Wear design studio in a spacious West Oakland shop. The studio is where the buyers go to see her latest collection and where her fashions are designed, prototyped, and tested. Currently Skylier Wear has three lines; couture, career, and active wear. The Skylier Wear color block collection for girls is fun, sweet, retro, and stylish. You can create your own look and style with this mix and match collection. I sat down with Skylier Blanchard for the insights on how she got started as a fashion designer.
CD: When did you realize you wanted to become a fashion designer?
SW: I realize I wanted to become a fashion designer when I started working for a production company called the Lilli Ann Corporation. At that time apparel companies were at a full capacity. We had over 100 manufacturing companies or more producing garments in San Francisco. Now there's only 37 maybe.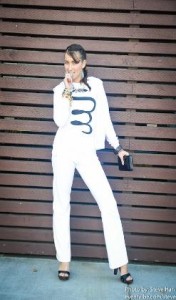 CD: Where do you get your inspiration?
SW: My inspiration comes from magazines, daily living, education, and fabric trends. It's more like whatever I am working on at the time.
CD: When did you first start designing?
SW: I use to look through fashion magazines and sketch the clothes, but I've been an inspiring artist as a child artist painting Vermeer and other artist. I've always made clothes as a young girl. The talent was in me I just had to cultivate it. This is where the Lilli Ann Corporation came through and opened my eyes to the future of fashion.
CD: What are your favorite fabrics to work with?
SW: I really like custom dresses, so more home décor fabric because it gives clothes an elegant and tailored appeal. I also like to work with rayon and cotton for my teen and junior market. They are into "buy now wear now" clothes. They wear clothes just for fun versus my older market that's really into style and chosen fabrics.
CD: What does fashion mean to you?
SW: We need fashion to sale everything we do: cars, strollers, everything is fashionable. It's such any open market. Fashion is everything!
CD: What was your first collection like?
SW: My first collection was a basic line. I learned that you should have at least seven to eleven basic pieces when you are starting off. Then you can mix the fabrics as you go if you can't afford to produce another line. So that's kind of how I started; with a basic skirt, a basic dress, and basic pants. I still can use the pattern today with a different style of fabric.
CD: Describe a typical day for you.
SW: My typical day is sewing prototypes, handling business operations, and planning production. We have photo shoots all day. Working with Mau's and models take time. Training interns basic skills in fashion. I'm pretty much trying to run a small apparel company. As a designer, you past the local designer title to small apparel production company. We're starting to market to boutiques and they are starting to order. It took us several years to get to this point were we can actually begin orders.
CD: Do you try to keep with the trends or create your own?
SW: I create my own templates. If I keep up with the trends, it will only be by way of the newest fabric. As far as style or design, pretty much everybody has the basic style. It's either your logo or the styles you choose that makes you.
CD: What is your biggest accomplishment as a designer?
SW: My biggest accomplishment was a showcase for Fashion Week in Boston.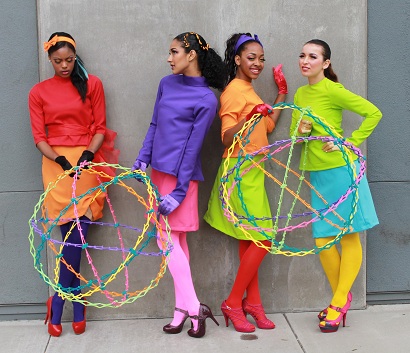 CD: Who are some of your favorite designers?
SW: I would say Georgia Armenia, Bill Blass, Calvin Klein, Carolina Herrera, and Vivian Westwood. I like more of the older designers versus the newer designers.
CD: Tell us about your collections?
SW: My collections are fun, retro, chic and elegant. We seem to have missed a generation of kids through the tech market and the real estate down fall market. Most kids under 21 years of age grew up in hoodies and t-shirts. We're a very colorful collection and we also offer an etiquette program for girls. Most girls that come to the Skylier Wear Collection are on the honor roll. We have girls from Holly Names, one young lady just left for Howard University to study law. Another young lady is heading to Boston School of Music. Skylier Wear is trying to present to a new generations of girls. Our next etiquette class will be held on September 30, 2012. Call 510-919-6644 for more information.
CD: What does designing mean to you?
SW: It's my lifestyle now. I have put so much time and effort into it and I really enjoy it. I see a lot more opportunities now versus five or ten years ago. It's going to work everyday like any other company.
CD: Are you working on a new collection? How long does it take you to plan for a collection?
SW: I'm looking forward to our Harlem Renaissance collection. This is an educational collection to show our history next year. It depends on what works for the year ahead. I do plan two years ahead for the collections.
CD: Where would you like to be in five years?
SW: I would like to have my own chain stores and private label.
CD: What advice do you have for aspiring fashion designers?
SW: It's a hard market. You have to come up with a lot of money to start your own clothing line out. I would suggest working for a fashion company for three years to get some experience behind them and find out more about the business side. Save their money and then go for it.
CD: Where can readers find out more about Skylier Wear?
SW: We have a website that is up and ready to take orders, skylierwear.com. We are also available at TOUCH salon & gallery in Montclair, California. We're doing consignments and wholesale before we start popping out our own stores.