El Gran Inka North Miami Beach, FL
Posted May 3, 2012 by Celeste Davie in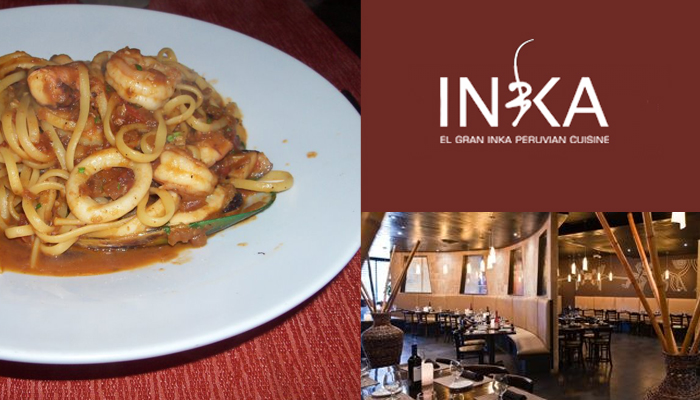 Restaurant Info
:
:
:
Our Thoughts
El Gran Inka is an elegant restaurant that serves extremely high quality Peruvian cuisine. Their unique creations are dishes produced with fresh ingredients, combined with the best quality of Peruvian products.
El Gran Inka Peruvian Cuisine
Treat Your Taste Buds To Peruvian Cuisine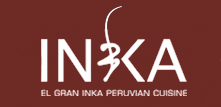 While on vacation, I wanted to try various ethnic foods and since Miami has a huge Latino population, trying cuisine with a Latin flare was a must on my itinerary. The El Gran Inka Peruvian Cuisine was my destination of choice. I have never been to Peru or tasted their cuisine, so this was a new experience for me. Peruvian cuisine reflects ingredients and influences from Spain, China, Italy, West Africa, and Japan.
El Gran Inka is a charming restaurant in all aspects. The food is amazing, the ambiance and the service are also great too. The entrance to the restaurant is greeted by modern wicker patio furniture. When you enter El Gran Inka, don't bother opening the door because their huge glass pocket doors retract into the walls letting in the warm Miami climate. Once inside, the interior is decorated in an upscale fashion with warm and rustic colors that combine the ancient past and present in a stylish manner.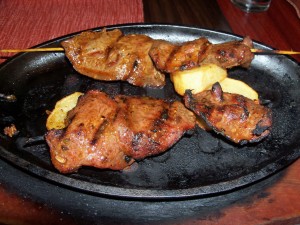 Peruvian food quickly became one of my favorite cuisines. El Gran Inka's extensive menu is filled with stellar cuisine of cold and hot appetizers, soups, seafood, poultry, desserts and more. I started my dinner with an appetizer. The Peruvian Skewers were awesome! It was veal heart brochettes cooked just right and marinated in aji panca, garlic, vinegar and spices, and served with potatoes and corn.
After eating off my friend's plate I realized hands down I ordered the best item on the menu.  My entree was the Seven Seas Linguini that was al dente with fresh sautéed seafood (shrimp, mussels, calamari, and octopus) in a pomodoro sauce with extra virgin olive oil, parsley and a touch of white wine. It was so unbelievably good that I wanted more. The portions are not big and food is a little pricey, but it was well worth it. For your first taste of Peruvian cuisine, an encounter at this restaurant will be delightful. El Gran Inka is a bustling restaurant that offers a combination of first-class service and the freshest seafood Miami has to offer with an elegant atmosphere. If you are ever in Miami, do yourself a favor and try their food. Your taste buds will thank you!
Locations & Hours of Operation

GRAN INKA KEY BISCAYNE
606 Crandon Blvd
Key Biscayne FL 33149
Hours of Operation:
Sun – Thu: 12pm to 10pm
Fri – Sat: 12:00pm to 11pm
GRAN INKA AVENTURA
3155 NE 163rd Street
North Miami Beach FL 33160
Hours of Operation:
Sun – Thu: 12pm to 10pm
Fri – Sat: 12:00pm to 11pm
GRAN INKA BRICKELL
947 Brickell Ave
Miami FL 33131
Hours of Operation:
Sun – Thu: 12pm to 10pm
Fri – Sat: 12:00pm to 11pm




Author: Celeste Davie
Editor: Rande Ross