Crustacean Restaurant San Francisco, Ca
Posted September 10, 2012 by Celeste Davie in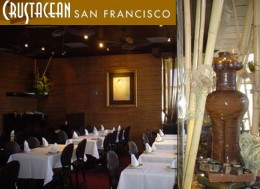 Restaurant Info
:
:
:
Our Thoughts
Crustacean is a sophisticated place to dine. Celebrities flock to this restaurant for their one-of-a-kind Euro-Asian Cuisine. The An Family owns three high end French-Vietnamese restaurants and is known for their unique flavors.
Fine Euro Asian Dining At Crustacean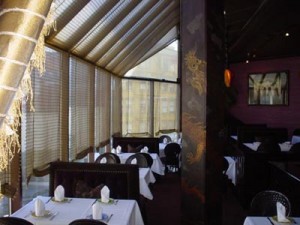 In 1991, the An family opened Crustacean in San Francisco. It's hard to imagine that twenty years ago the family came from Vietnam with hardly anything but the clothes on their backs. The Ans are descended from Vietnamese royalty and had three chefs cooking for their family: French, Vietnamese, and Chinese. The fusion of cultures is noticeable in the food they serve at Crustacean.
The cuisine is absolutely sensational here. Crustacean has definitely set the bar high on Asian cuisine. Some of their top secret signature dishes are handed down family recipes. You would need a culinary espionage to try and find out what ingredients are in their signature dishes. Not even the staff knows what goes into their signature dishes. Actually, no one is stealing their prized recipes, because they have constructed a second kitchen within the restaurant that is sealed off to everyone but the immediate family. In this small space, the family members prepare Crustacean's signature dishes.
The atmosphere in the restaurant is very classy and elegant. It is the perfect place for celebrating a special occasion or a romantic dinner. With that being said, you might want to wear clothing that is semi-formal. Moreover, this restaurant is very busy so you should make a reservation before coming. And since parking is hard to find, it might be wise to pay for the valet service.
Before I even looked at the menu, I knew that I was going to order the whole roasted Dungeness crabs and garlic noodles. Before eating my food, I put on my silly looking bib and then dived in. The garlic noodles have an intense garlic flavor. The roasted Dungeness crab is succulent and very messy. It is drenched in garlic and butter, so don't be surprised if you notice yourself licking your fingers, because it is that good. After your meal, you will receive a hot cloth to wipe your hands. Be careful because it is hot!
If you are dieting, make this meal one of your cheat days. When you come here expect that the cuisine will be good, the portions are big, the food is on the heavy side, and you will pay 5 star prices for your meal. Oh, and you will come back for more.
Anfamily.com
Locations and Hours of Operation
Crustacean San Francisco, Ca
1475 Polk Street
San Francisco, CA 94109
415.776.2722
Dinner: Sunday – Thursday
5:00 PM to 9:30 PM
Friday & Saturday
5:00 PM to 10:30 PM
Lunch: Sunday
11:30 AM to 3:00 PM
Crustacean Beverly Hills, Ca
9646 Little Santa Monica Boulevard
Beverly Hills, CA 90210
310.205.8990
Lunch: Monday – Friday
11:30 AM to 2:30 PM
Dinner: Monday – Thursday
5:30 PM to 10:30 PM
Friday & Saturday
5:30 PM to 11:30 PM
Sunday
5:00 PM to 10:00 PM
Thanh Long
4101 Judah Street
San Francisco, CA 94122
415.665.1146
Dinner: Tuesday – Sunday
5:00 PM to 9:30 PM
Friday & Saturday
5:00 PM to 10:00 PM
Closed – Monday