Quadron Avalanche
Posted September 5, 2013 by Dante Scott in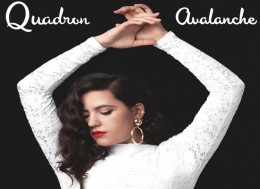 Album Info
:
:
:
:
:
:
:
Fav Tracks:
LFT, Better Off, Favorite Star,Neverland

Our Thoughts

Quadron's Avalanche is a 10 track exquisite soul album filled with lush airy grooves. Avalanche is a splendid piece of work worthy of its predecessor.
Quadron Has Found Their Groove On Avalanche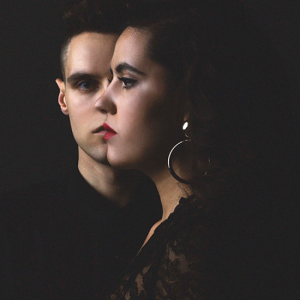 After taking time to work on outside projects Quadron reunites to create Avalanche, a lush airy blend of grooves. Avalanche is a cohesive blend of lead singer Coco O.'s vocals and Robin Hannibal's production. This Danish duo seems to have found their chemistry on their sophomore release. Hannibal's production is in perfect sync with vocalist Coco O.'s singing, neither overpowering the other.
On the first single off Avalanche, "LFT", Coco O. soulfully croons about a night on the town with her girls having fun and looking for trouble. Get it? LFT = Looking For Trouble. "LFT" is a smooth bouncy groove that sets the tone perfectly for Avalanche. Hannibal drops a funky track for "Favorite Star". Once again complementing Coco's smokey vocals perfectly. "Better Off" includes the only feature on this album. Who better than West Coast M.C. Kendrick Lamar? Lamar is known for constructing intricate lyricism into his songs and Quadron's lyrics are far from simple. Kendrick's "hush" rapping enhances the feel of this one as he raps about a love that is stuck on his mind.
"Hey Love" is the only uptempo track and at the time this article was written, the only song accompanied by a video. Hannibal continues to impress with his production skills. He doesn't over produce the track and lets it compliment Coco's voice. Dropping bass lines and keys in with perfect precision helping to emphasize the lyrics emotions of a broken relationship. For some reason"It's Gonna Get You" invokes memories of Donald Fagan. Maybe its the lush keyboards and strings.
Quadron weaves complex song writing over quality tracks. It may take listeners a few listens to get the jest of most of the lyrics on Avalanche. Definitely not an album for listeners of today's simple minded radio music. This doesn't take away from the album in the least bit. Just the opposite. It challenges fans to actually pay attention to the lyrics and not just Hannibal's well produced tracks. With Avalanche Quadron has found a way to combine intricate song writing with great production. And that is what Quadron's groove is all about.