Mar Seeing Her Naked
Posted August 29, 2013 by Dante Scott in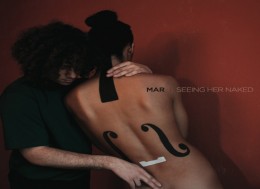 Album Info
:
:
:
:
:
:
Our Thoughts
Dutch r&b singer Mar has been compared to Miguel, Frank Ocean and The Weeknd. With his 6 six song solo EP release Seeing Her Naked Mar takes his place in the modern R&B game.
Mar's Solo Release Seeing Her Naked Is Beautifully Passionate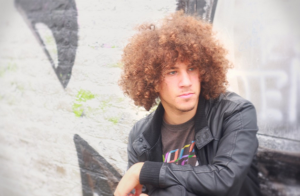 Some listeners may recall Dutch soul singer Mar from his 2010 collaboration with Full Crate on Conversations With Her. The Amsterdam is now stepping out with his first solo project Seeing Her Naked. Seeing Her Naked is a 5 track EP  that will keep things hot in the bedroom. Co-produced by the aforementioned Full Crate and FS Green Seeing Her Naked spills over with sensuality. Mar's solo project is a venture into the world of psychedelic R&B and will no doubt bring about comparisons to Frank Ocean, Miguel and The Weeknd.
The first track off Seeing Her Naked, "Some To Remember", is a seductive, melodic mid tempo jam that pulls you in as soon as Mar begins singing "Make your body sweat if you feel this".  This track is a perfect example of Mar not having to do much vocally to make a song work. Mar's silky smooth vocals bounce with the FS Green and Full Crate produced track to provide a sexually charged jam. They pour the passion on heavy for "My Absolute". Just when you think Mar couldn't pull you in any further he comes with "Our Attempt". Listeners are treated to the depth of Mar's vocal sensuality on this one.
"Understand The Game" is the only uptempo track on Seeing Her Naked. It doesn't break from the concept of the EP. Mar's vocals are still oozing seduction over minimal production. Mar appropriately sings about wanting to dance with a sexy young lady on this dance groove.  He returns to a slower tempo with the final song "Her Past".  Mar attempts to get a young lady to let go of her past and step into a new life with him.
The combination of Mar's fluid vocals and the simplistic production come together to make an impressive solo introduction project. Not one misfire. It does however, leave me wondering what a full album, lets say 10 tracks, would sound like from Mar. Until that album is released listeners will be happily stuck with the Seeing Her Naked 5 song EP on repeat.
Go to www.marmusic.net for FREE DOWNLOAD or download below