Patrick Wilson Oakland,CA
Posted February 28, 2012 by Dante Scott in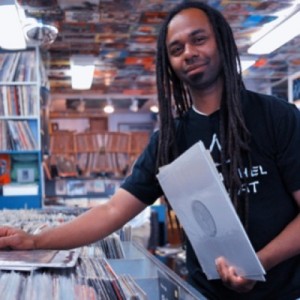 Patrick Wilson A Dancers DJ
There is no way you can discuss the Bay Area house music scene without mentioning Patrick Wilson. With 20+ yrs DJing Patrick Wilson has undoubtedly left his imprint on the Nor Cal scene with his soulful house sets. Gaining notoriety as a dancer first, combined with his life long love of music, becoming a DJ was a natural progression for Patrick. Getting his start as a dancer has helped Patrick in understanding how to read a crowd and keep the groove flowing non stop. "Anybody can beat match" says Patrick "You have to be creative with what you play to make yourself stand out."
Patrick  got his start as a dancer for the hip hop duo Sway(MTV) and King Tech back in the late 80's . After visiting several house clubs while on tour Patrick soon became immersed in the soulful vibes of house music. Counting Frankie Feliciano as one of his inspirations and mentors, he soon became the DJ you didn't want to play a set after. In 2004 Patrick started NulifeSF. Under the NulifeSF name he began hosting bi-monthly events in San Francisco, Ca. Fans have come from all over the states to be a part of the vibe Patrick was creating in the San Francisco clubs.
Word of Patrick's skills on the decks spread quickly and before you know it requests were coming in from all over the globe. Developing quite a following in London lead to Patrick Wilson closing out the Southport Festival (UK) in 2008 to a crowd of well over 2000 people. You can still catch Patrick playing clubs in London and Paris at least once a year. Next up is South Africa. "I really would love to play South Africa" says Patrick "They have a very vibrant house music scene over there."
Although his dancing days are behind him Patrick continues to create vibes that are perfect for dancing to with his soulful house music sets. If you ask nicely Patrick just might get on the floor and show you how he really gets down.
Author: Dante Scott
Editor: Rande Ross
Soulful House Mix by Patrick Wilson-nulifesf
Connect With Patrick Wilson