DJ Gustavito Riga, Latvia
Posted March 20, 2013 by Dante Scott in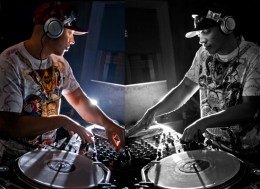 DJ Facts
:
:
:
:
Skillz:
Resident DJ at Coyote Fly in Riga, Latvia. Member of The Bum Squad DJz

Our Thoughts

DJ Gustavito is based in Riga, Latvia. This Bum Squad Djz member is looking to make his mark in clubs in Latvia as well as internationally.
DJ Gustavito Is Ready To Take On The World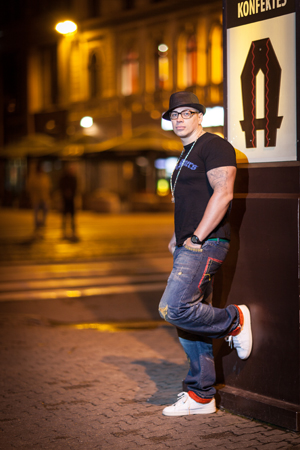 With 10+ years in the DJ game, DJ Gustavito is looking to make his mark on the internationally club scene. Having cultivated his skills playing on various radio shows and festivals in Latvia DJ Gustavito is posed to expand his fan base outside of his native Riga, Latvia.
How long you been DJing? What influenced you to start DJing?
I have been DJing for 10+ years. I can remember one day I heard a radio show and the songs were in the mix. I was trying to figure out how can the songs change, but the rhythm remains? Then I started to look for answers to questions and DJing fascinated me.
What was your first gig?
The first serious gig was in a big club called "Super FM Club" to take part in a DJ competition. I called all my friends and supporters to come out. Everybody was screaming my name when I was playing!
Have you played much outside of Latvia? Where?
I've played in Russia, UK, Thailand, Finland, USA, Estonia. I am planning to do more gigs outside of Latvia.
How did you expand your skills?
I honed my DJ skills on radio shows. I played on radio shows for 8+ years. Mainly with 2 FM radio stations on various shows: "R'n'B Selection", "R'n'B Fever", "Slow Jams", "Saturday Warm Up" and  "Music Kitchen".  I have also been playing on  "European Urban/Black Top 40" and "Coyote Lifestyle" for a while.
What is your most memorable gig?
Playing gigs at festivals are my favorites. They always bring positive vibes and memories. The festivals attract huge crowds, 10,000 people! Gigs outside of Latvia are always fun also.
5 records you always take to gig?
Wiz Khalifa – Black & Yellow
DMX – Party Up
Eve – Tamborine
Swedish House Mafia – One
Tinie Tempah – Pass Out
What would be your dream gig?
I would love to play one of the Hot 97 Summer Jams!
How did you hook up with the Bum Squad Djz?
Dj AiVa from Latvia presenting me to Latin Prince and Dj Classic. And they said "Yea, You are a cool guy, welcome to Fam bro!"
Any projects you working on?
Right now I am putting together shows with artists of various styles for a club called Coyote Fly, where I am the resident DJ and event coordinator.