DJ Eleven New York, NY
Posted October 26, 2012 by Dante Scott in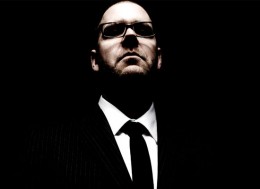 DJ Facts
:
:
:
:
Skillz:
Nominated as America's Best DJ by DJ Times' in 2010, Official tour DJ for rapper Too $hort, Scion Metro Live, and the Nike Battleground Tour, One of the founders of infamous Brooklyn-based DJ crew The Rub

Our Thoughts

One of the founders of the DJ crew The Rub, DJ Eleven mixtapes, parties and DJ skills have garnered him world wide recognition. With his record label 11 inch Records in full swing he shows no signs of slowing.
DJ Eleven Rockin Mixtapes and Parties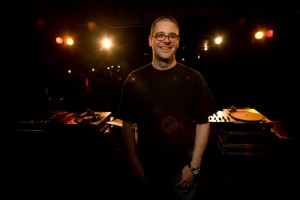 DJ Eleven doesn't have a need to brag. In the 20 years that DJ Eleven has been spinning he has grabbed awards and accolades for his mixtapes and parties. Yes, I said parties. The Rub, a party he started with his fellow DJs in 2002 has been labeled NYC's "Best Party" by New York Magazine, The Village Voice and New York Press. Not bad huh? His mixtapes are just as distinguished, receiving praise on both coast. He received nomination for Best Mash-Up DJ at Justo's Mixtape Awards.His best of The Bay Mixtape was named "Top Ten of 2006" in the SF Bay Guardian.
Growing up in Oakland, Ca and moving to New York in 1999 has allowed DJ Eleven to develop an ear to play in any environment. Whether its pulling duty as Too Short's tour DJ, spinning a private party for Scarlett Johansen, rockin a gig in Moscow or playing alongside hip hop great DJ Premier DJ Eleven knows how to keep the party going.
Launching his own record label, 11 inch records, in 2009 DJ Eleven shows no sign of slowing anytime soon. 11 Inch Records is dedicated to putting out quality dance music and hip hop. Recently releasing the Provocateurs EP with Mike Baker, DJ Eleven took a little time to let Wat's Nex? know what he is up to.
What got you started DJ? How long have you been spinning?
I started DJing in 1991 doing radio at Wheaton College in Massachusetss.  From there, I started DJing house parties from there and realized those were a lot more fun!
Originally from Oakland, what facilitated the move to New York?
I'd always wanted to live in New York and the chance presented itself in 1999 and I took it.  As much as I love the Bay, I saw that there were a finite number of opportunities to make a living as a DJ there.  In NYC, everything felt more wide open and possible.
Being from the west coast was it hard to gain acceptance in New York?
It doesn't matter where you're from, it's hard for everyone to gain acceptance in New York.  In general it isn't a very welcoming city.  I don't mean there aren't thoughtful, generous people here, but that everyone gets hazed when they move to NYC.  It is not an easy city to live in and everyone gets bruised and scraped up learning how to navigate it.  And that is especially true in fields that people really want to be in, like music.
How is spinning in New York different from The Bay ? LA?
The biggest thing is the music is different.  Every city has a different canon of classics.  New York's canon when it comes to hip hop tends to be more known in other cities because so much classic hip hop originated from NYC.  But, like every city, it has its regional hits that you have to have spend time in clubs in NYC to know are hits.  Crowds also expect more energy for longer (clubs are open til 4 in NYC, instead of 2 in California) and there's less finesse in how DJs play in NYC, especially in comparison to cities like San Francisco or Philly that have such strong scratch-DJ traditions.
What was your first international gig?
Man, I can't remember for sure.  But I think it was with Dan Greenpeace at a church that had been converted into a multi-room club in Brixton, London.
Tell us about The Rub.
The Rub is a monthly party in Brooklyn, New York that my partner Ayres & I have been doing for just over 10 years.  It is the last Saturday of the month at The Bell House in Brooklyn.  We've been voted the Best Party in NYC multiple times and have taken the party on the road all over North America and Europe.  We keep it unpretentious and make sure the dancefloor stays sweaty.  It is without a doubt the party that I look forward to most every month.
Any upcoming projects you want to let us know about?
One of my side projects is 11 Inch Records, a label that I run to put out my own music and releases by artists that I believe in.  I've dropped two releases this year (one with Marisela, a singer, and another with Mike Baker The Bike Maker, a member of the Honor Roll crew from the Bay) and have a remixes project dropping in a month or so.  Ayres & I are also working on our first release of original production as The Rub.  And we've got what will be an incredible New Year's Eve party at The Bell House in Brooklyn in the works.