Battlestar Galactica: Blood and Chrome
Posted November 7, 2012 by Dante Scott in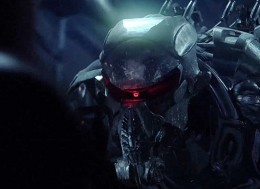 :
:
:
Synopsis
This prequel to the highly successful SyFy show Battlestar Galactica fills in the gaps about what happened during the Cylon Wars.
:
Battlestar Galactica: Blood and Chrome Finally Hits… The Net?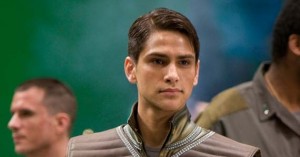 BSG fans need not wait any longer! Battlestar Galactica: Blood and Chrome has arrived but this time it wont premiere on any channel. Well, at least not the channels we are used to. BSG: Blood and Chrome will be shown on Machinima Prime's Youtube channel in 7 installments.
This prequel will follow the early career of William Adama (Luke Pasqualino) as a young Viper pilot assigned to what else The Battlestar Galactica. Fans will get to see what exactly happened during the first war between the Twelve Colonies and the Cylons.

Full Synopsis
This highly anticipated chapter in the Battlestar Galactica saga takes place in the midst of the first Cylon war. As the battle between humans and their creation, the sentient robotic Cylons, rages across the 12 colonial worlds, gifted fighter pilot, William Adama (Luke Pasqualino, The Borgias), finds himself assigned to one of the most powerful battlestars in the Colonial fleet: the Galactica. Full of ambition and hungry for action, Adama quickly finds himself at odds with his co-pilot, the battle-weary officer Coker (Ben Cotton, Alcatraz). With only 47 days left in his tour of duty, Coker desires an end to battle as much as Adama craves its onset.