Threeths Conscious Hip Hop Returns
Posted February 28, 2012 by Dante Scott in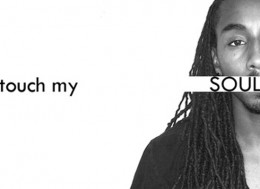 Album Info
:
:
:
Fav Tracks:
Letter To Me, Southern Soul Music, Best For Last, Equation

Our Thoughts

Threeths relys more on his brains then his bling. This new hip hop artist is def makin noise.
Threeths Delivers Heartfelt Hip Hop
This FAMU graduate will undoubtedly draw comparisons to Outkast's Andre 3000. Mainly because of his southern accent and consciousness. Once you get past these comparisons, you will realize that Darell Threeths is a breath of fresh air in today's hip hop landscape. Threeths pours out his thoughts and emotions on his latest single "Touch My Soul", to do more then just make listeners shake their booty's. Threeths wishes to leave a heart felt impression on his fans.
After playing this single over and over it left me wanting to hear more from this new artist which I soon found, after a quick Google search, on his EP Beautiful Grass. The first song "Letter To Me" pulls you in emotionally as Threeths takes a good look at where he sits in life at this present time and where he is headed. "Come Back Father" deals with an unplanned pregnancy and the father's decision to leave the street game behind and start anew. "Southern Soul Music" has an Outkast feel to it and will draw more comparisons. "Best for Last" is my favorite track on this 6 track EP. Threeths rides the track like a true hip hop Em Cee, letting anybody in listening distance know that he is more than ready to enter the world of hip hop as a force to be reckoned with. Look for this new artist to attract a lot of attention in the near future.
Author: Dante Scott
Editor: Rande Ross
Connect With Threeths

Download Ep Beautiful Grass at Threeths.com

LISTEN & DOWNLOAD THREETHS LATEST SINGLE