Monsters University Movie Trailer
Posted July 6, 2012 by Dante Scott in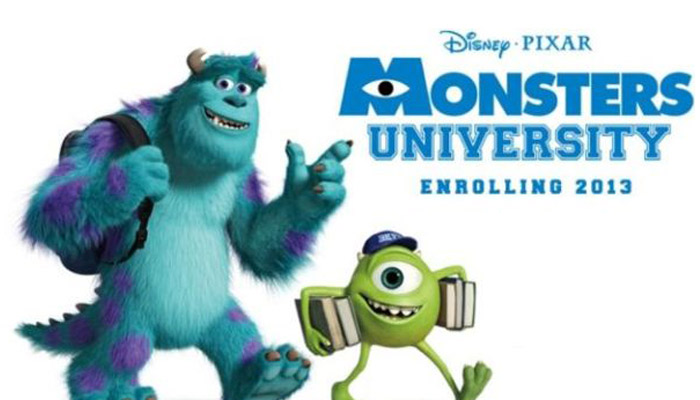 Movie Info
:
:
:
:
:
Synopsis
Set about ten years before the events of Monsters, Inc.,James P. Sullivan, and Mike Wazowski meet in college and plan to become scarers at Monsters, Inc.
Sully & John Return In Monsters University
Monsters University is the prequel to Monsters Inc. Sulley and Mike meet in college at the University of Fear, to become scarers. Learn how Mike and Sulley overcome their differences to become best friends. John Goodman and Billy Crystal return as the voices for their respective characters.