Man of Steel Movie Trailer
Posted October 8, 2012 by Dante Scott in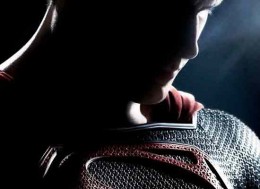 Movie Info
:
:
:
:
:
Synopsis
The Man of Steel flies back onto the big screen in this Warner Bros./Legendary Pictures production. The film will be a reboot of the Superman film series.
Man Of Steel Gets A Reboot
Clark Kent is a journalist in his twenties who was adopted as a child by Jonathan and Martha Kent after he was transported to Earth from the dying planet of Krypton. Raised with the values of his adoptive parents, he feels alienated because of his unique super abilities and struggles to find his own place in life. When the world is attacked, he becomes the hero named Superman – The Man of Steel, to protect the Earth and its people.