DUNKXCHANGE Music, Dance, Fashion, Art and Sneakers
Posted February 28, 2012 by Dante Scott in
Dunkxchange For The Serious Sneaker Collector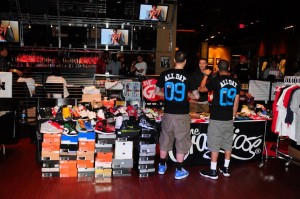 Have you ever seen an online deal for sneakers and thought it was too good to be true? Or perhaps bought a pair of sneakers online and later found them to be counterfeit? Do not worry you are not alone. Dunkxchange founder and CEO Gary Hughes found himself a victim of this very scam. "I actually bought 3 pair of fake Heinekens Dunks from China online that cost me around $1400." says Gary Hughes. So in 2005 Gary came up with the idea to open a store. The store would have a stage, speakers, a DJ, and a diner in it. After more thought, Gary realized the store would not happen because of financial reasons and settled on the idea of the Dunkxchange event.

The Dunkxchange is basically a traveling shoe show, holding events in various cities. Buyers could purchase shoes without fear of being duped with counterfeits. With the increasing popularity of the shoe culture the Dunkxchange could have easily remained an event just for sneakers. However, Gary stayed true to his original idea of mixing elements of  music, dance, fashion, and art into his events. The show now attracts large audiences with live performances, special guest DJ appearances,  celebrity attendees, clothing companies, art exhibits and other elements of urban culture.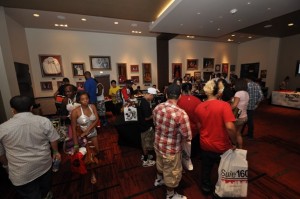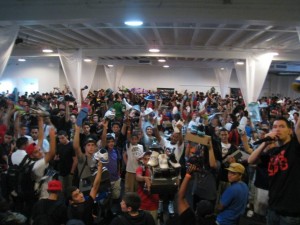 Going into its 7th year the Dunkxchange now host events internationally and well as nationally. San Francisco, Vancouver, Hawaii, New York, Los Angeles, Miami and New Zealand are just a few of the cities the Dunkxchange has hosted more then 200 of its events in. So if your a sneakerhead this is an event you dont want to miss. Check the website for event updates www.dunkxchange.com.
Author: Dante Scott
Editor: Rande Ross
Dunkxchange – 2011 – NYC from Sneakerchange on Vimeo.
Connect With Dunkxchange